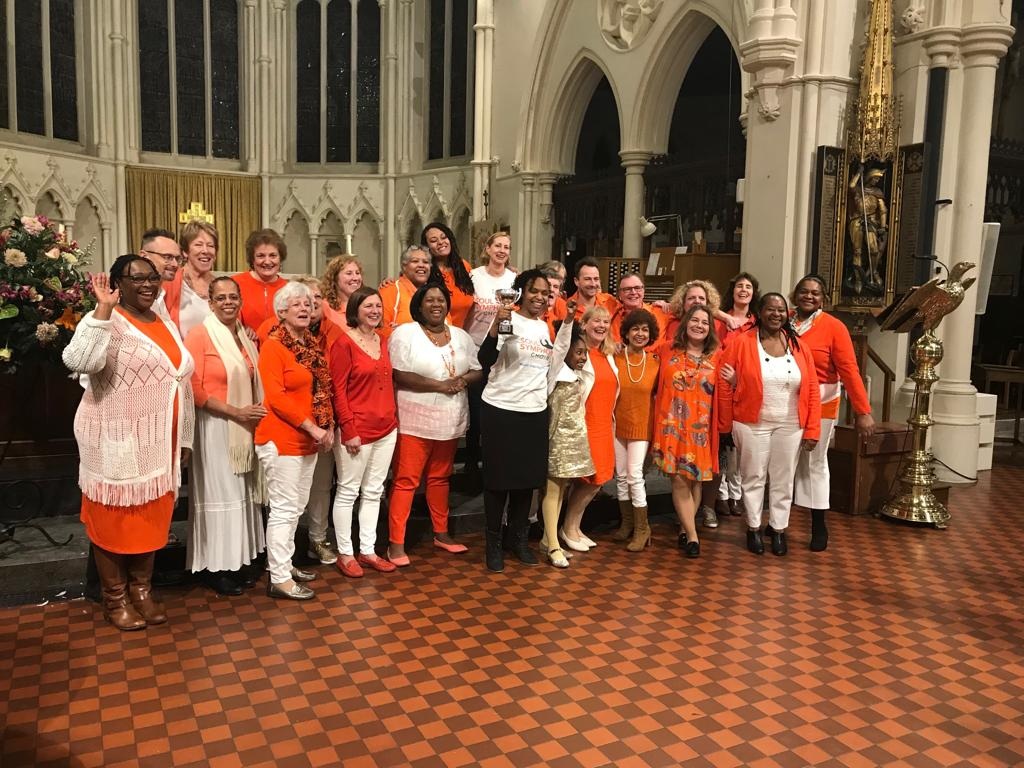 Soul Symphony Choir is more than entertainment; we enjoy helping our community and reaching out to those who may appear to be less integrated into society.
Double Award-Winning Soul Symphony choir supports it's community by sharing choral music through quality performances. We are committed to encourage unity, love and respect among all people through the arts. Soul Symphony Choir is open to anyone who loves to sing a variety of music, both sacred and secular, classical and popular, historic and contemporary
Soul Symphony has raised thousands of pounds through fundraising concerts for charities and causes such as: Croydon Nightwatch, Off the Record – Youth Counselling, Lives Not Knives, Macmillan Cancer Support, Jigsaw4u, Daniel Spargo-Mabbs Foundation, Fight Hard for Rashard, and African Caribbean Leukaemia Trust, South East London ME (Myalgic Encephalomyelitis) Support Group, the National Autistic Society, Mind in Croydon, The Honeypot Children's Charity, Sutton Mencap, Christians against poverty and WE-STAP
We take music programs into residential care homes and also to other charities such as Mind in Croydon
As a choir we aim to uplift others with our joyous sound igniting the fire in the souls of our listeners through various genres including gospel, soul, pop, traditional (i.e. hymns) and acapella music, we know how to get an event going!! Our Tuesday rehearsals are light-hearted and fun, and you will be put through your paces.
There are regular performance opportunities including seasonal concerts and festivals. We believe that everyone can sing, and that everyone should! Simply complete the taster form, come along, and see how much fun you can have!